A weight loss plan for your debt.
SavvyMoney gives you a personalized gameplan for paying
off debt. You'll be debt-free years sooner — we guarantee it.
Get Started Today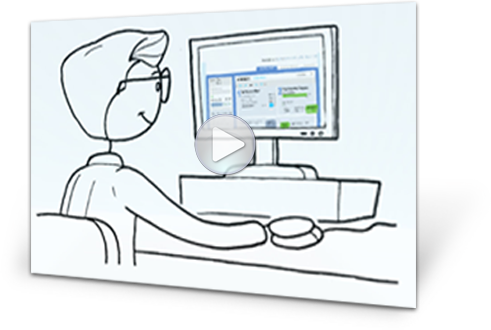 What members get
Know your debt free date
Watch your debt come down
Save thousands in interest
Get Started
What members achieve
I paid off more than Fifteen Thousand Dollars on my debt this year! - Jackson P, Iowa
Join Them
Free Gift

The Busy Family's Guide to Money eBook by USATODAY authors, an $19.95 value. Packed with over 300 pages of practical financial advice.
Get Yours Today
Praised In:



Holiday Debt Payoff Giveaway Official Rules
SavvyMoney, Inc. ("SavvyMoney") is solely responsible for all aspect of this sweepstakes. No purchase is necessary to enter or win, nor will any purchase or payment improve one's chance of winning. Void where prohibited or restricted by law and subject to all applicable federal, state, provincial, local and municipal laws and regulations.
Individuals aged 18 and over may enter by either enrolling in free trial of SavvyMoney.com between November 30 and December 31, 2011 AND creating a SmartPay Plan® on SavvyMoney.com; OR by sending a hand-printed postcard with your name, address, telephone number, age, and email address to SavvyMoney, P.O. Box 717, San Francisco, CA 94104. Each entry must be mailed separately. Proof of mailing does not constitute proof of delivery or receipt.
A winner will be randomly selected by SavvyMoney and notified by email within 15 days of the end of the sweepstakes. SavvyMoney will mail a $1000 check (the "prize") to a lender designated by the winner. The winner must personally have a balance with the lender greater than or equal to $1000. The winner must designate a recipient lender to SavvyMoney within 30 days of being notified in writing of being selected as the winner. The prize is not redeemable for cash or transferable, except to a surviving spouse residing in the same household. No substitution allowed except, at SavvyMoney's sole discretion, a prize of equal or greater value may be substituted. To receive the name of the winner after he or she is selected, send a stamped, self-addressed envelope postmarked by January 30, 2012 to SavvyMoney, P.O. Box 717, San Francisco, CA 94104.
Odds of winning depend on the total number of entries received by SavvyMoney. By entering the giveaway, you agree, represent, and warrant that you will be bound by the rules of the giveaway and SavvyMoney's decisions, which will be final in all respects.